ROLE-PLAYING GAMES FOR ENGAGED LEARNING.
ENGAGE. IMAGINE. INQUIRE.
WITH REACTING TO THE PAST.
REACTING TO THE PAST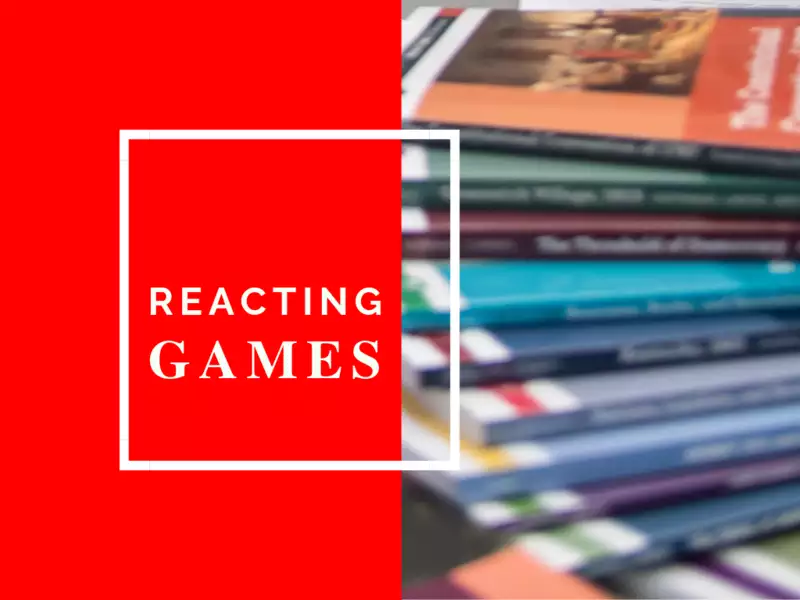 Reacting to the Past offers nearly 30 published titles, as well as dozens of games in development.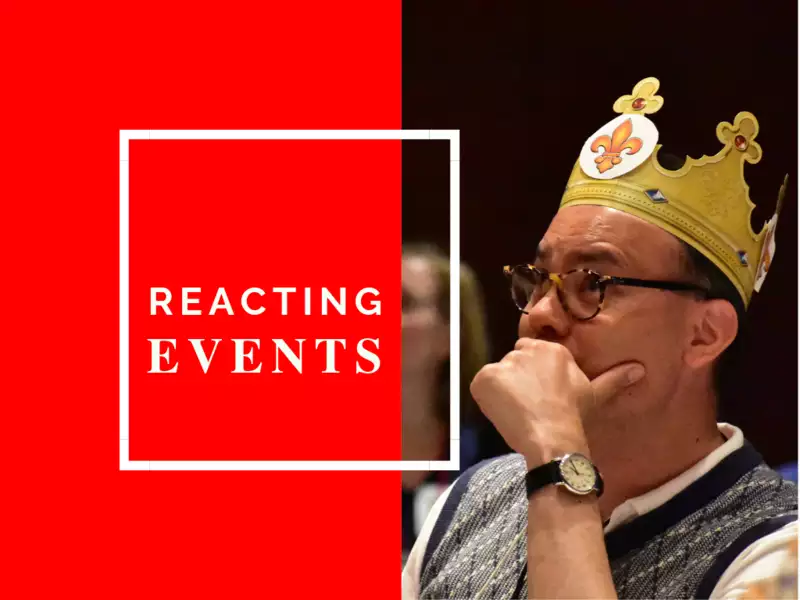 Learn about Reacting and connect with colleagues at our conferences and events. The best way to understand the pedagogy is by experiencing it!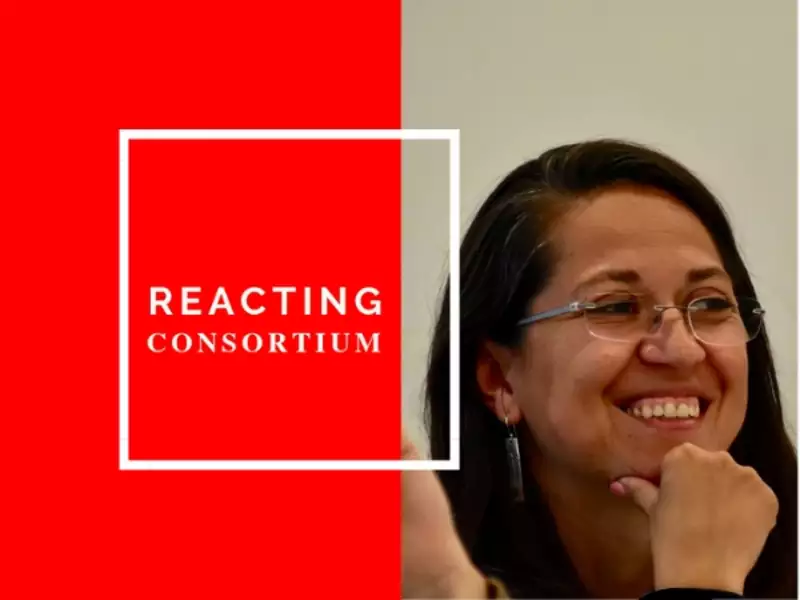 Join this community committed to promoting imagination, inquiry, and engagement in teaching and learning. Membership benefits include access to game materials, conference discounts, and more. 
WHAT IS REACTING?
Reacting to the Past is an active learning pedagogy of role-playing games designed for higher education. In Reacting to the Past games, students are assigned character roles with specific goals and must communicate, collaborate, and compete effectively to advance their objectives. Reacting promotes engagement with big ideas, and improves intellectual and academic skills.
HOW DOES REACTING WORK?
Class sessions are run by students. Instructors advise students, and grade their oral and written work. Reacting roles and games do not have a fixed script or outcome. While students are obliged to adhere to the philosophical and intellectual beliefs of the historical figures they have been assigned to play, they must devise their own means of expressing those ideas persuasively in papers, speeches, or other public presentations. Students must also pursue a course of action to try to win the game.
WHAT IS INVOLVED?
Every game includes the following components:
A Student Game Book outlining the historical context, game premise, central debates, and rules
An Instructor's Manual with complete instructions on running the game on a day-to-day basis, complete with course handouts and class plans
A packet of role sheets with instructions on their individual goals and strategies for game play, to be distributed to students 
A variety of companion texts / primary source readings (which may also be included as appendices to the student game book). Different games have various additional pieces, ranging from financial documents to balloting sheets to optional modules that complicate and enrich the standard game play
RAVE REVIEWS
"I've never seen students this engaged. They write more than the assignments require; everyone [...] participates vigorously in the debates. They read important texts with real understanding."
—Larry Carver, Director of the Liberal Arts Honors Programs, University of Texas at Austin
"Reacting to the Past will revitalize your classroom, change you and your students—whatever you teach."
—José  Bowen, President & Professor of Music, Goucher College
"To imagine how people very different from oneself in a different time and place might have behaved, and, more importantly, why they behaved that way, is critical to a humanistic education."
—Eric Orlin, Professor of Classics, University of Puget Sound
Sign up for our Newsletter
You transform your classroom. We'll help.