The Brilliancy Prize for Reacting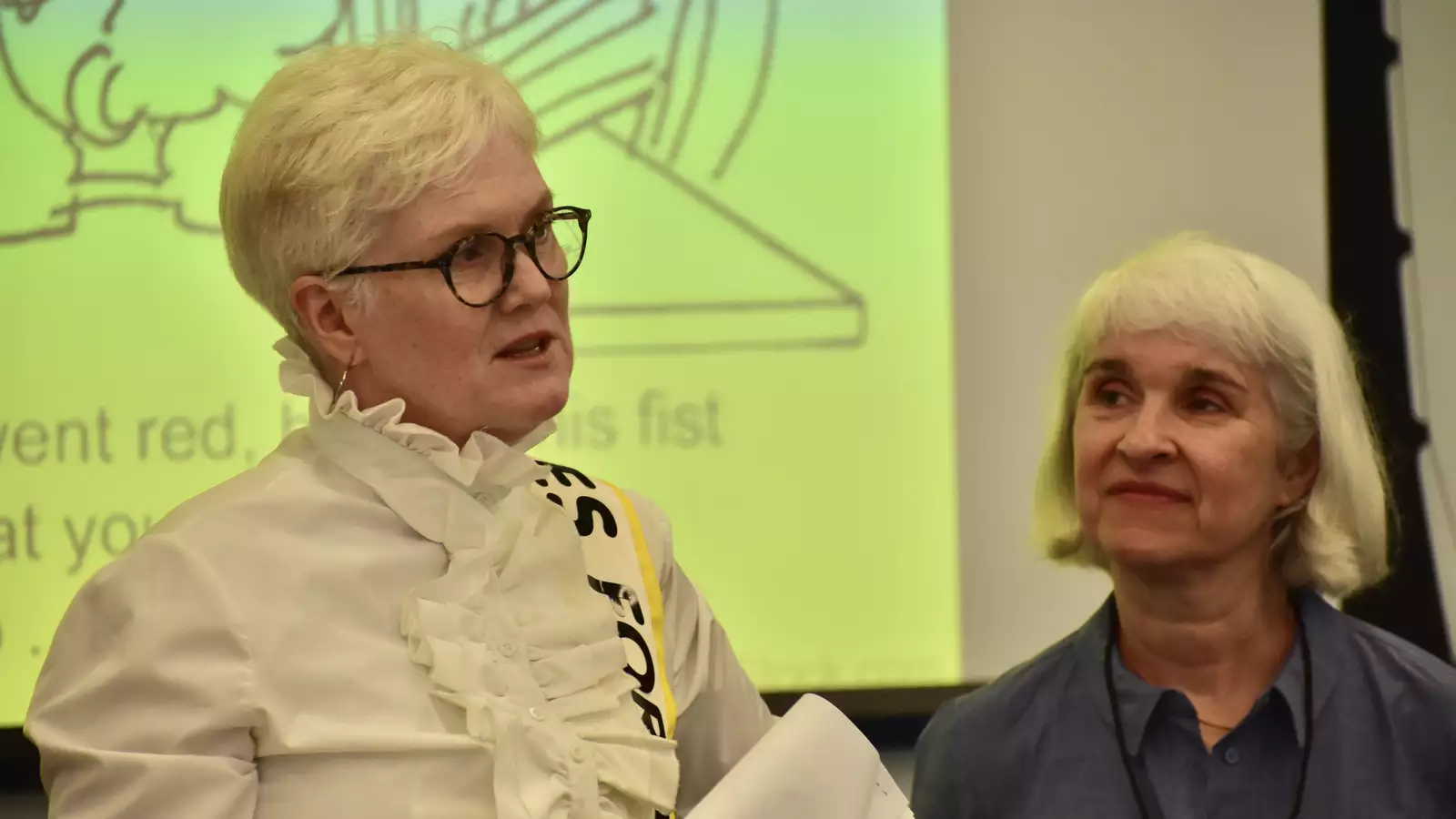 The Brilliancy Prize for Reacting
Modeled after the brilliancy prize in chess, an award for a spectacularly complex and beautiful strategic idea or combination of moves, the Brilliancy Prize for Reacting was instituted in 2019 and is presented to a particularly ingenious or creative idea or pedagogical practice that advances reacting games. Such ideas or practices could include ground-breaking reacting games, novel elements in game design, new curricular applications of the reacting game pedagogy, original modes of institutional adoption or dissemination, or other imaginative and resourceful innovations. The Brilliancy Prize for Reacting consists of a $1,000 award, presented each year at the Annual Summer Institute at Barnard College.
Previous Recipients
2019 Brilliancy Prize for Reacting
The Reacting Consortium is pleased to award the first annual Brilliancy Prize for Reacting to Martha Attridge Bufton, Interdisciplinary Studies Librarian at Carleton University, and Dr. Pamela J. Walker, Professor of History at Carleton University (both pictured above). Together, they created a character for a librarian in Greenwich Village, 1913. Their character Maud Malone, based on a real historical figure, was a New York City librarian, union organizer, and suffragette. She appeared during game sessions to offer research support, help students formulate research questions and navigate the library resources. Maud is both a creative idea and a pedagogical practice. By embedding Maud in the game—rather than relegating Martha to a traditional "one shot" library research session—they have created a new role for librarians in the Reacting pedagogy to support the acquisition of core scholarly information seeking competencies.
Apply for the Brilliancy Prize
Nominations for the Brilliancy Prize for Reacting can be made by any member of the Reacting Consortium, including self-nominations, no later than May 1, 2020. Letters of nomination (no longer than three pages single-spaced) must include a detailed description of the innovation being nominated and a rationale for why it is deserving of the award. Please send nominations in a .pdf to the chairman of the awards committee John Louis Lucaites (lucaites@indiana.edu).