Interview Conducted by RTTP Staff
Interview with UPS Faculty: Professor Kelley and Professor Orlin
Professors Kelley and Orlin propose that Reacting to the Past can provide students a unique opportunity to develop critical empathy, and to consider the complicating factors of embodiment. 
-WHAT WOULD YOU SAY TO A PROFESSOR CONSIDERING TRYING RTTP?
PROFESSOR KELLEY: Do it. Let go. Students will surprise you. Guide them gently. You will be happy with the result.
PROFESSOR ORLIN: I would wholeheartedly say "do it", but do your homework first. Some games work better than others, and some games work better on some campuses than others. So people think realistically about their goals and also think about the challenges that they and their students might encounter as they use RTTP.
- HOW HAS REACTING TO THE PAST CHANGED HOW YOUR STUDENTS LEARN?
PROFESSOR ORLIN: Agency and ownership of their education is something that most students do not experience in high school, and RTTP (especially when I use it in first-year classes) helps them see that they can, and need to, take ownership of their learning. I have seen many students who seemed barely to be paying attention during 'normal' classes come alive during Reacting. This varies by student; for some I imagine it doesn't change them much at all. I have also seen students put far more energy into RTTP exercises than other exercises, even beyond what I would have imagined (and RTTP is a demanding pedagogy). It is worth noting that this can be a source of stress for students: succeeding in Reacting can mean that they have to neglect other work or that they simply run on fumes for a few weeks, and that has consequences.
 - WHAT IS A FAVORITE MEMORY FROM A REACTING TO THE PAST CLASS?
PROFESSOR KELLEY: The expression on the face of a timid Sieyès when he suddenly realized he could take control of the National Assembly during the Grande Journée (and he did); King Louis XVI, a weaker student, was the only survivor of the Grande Journée who didn't flee (he ordered everyone else executed); the Abbé Grégoire speaking with passion and expletives in front of prospective students (!!), one of whom later matriculated and told me afterward that sitting in on that class was what made her choose our university.
- HOW WAS YOUR EXPERIENCE AS AN ENDEAVOR GRANT SCHOOL?
PROFESSOR ORLIN: The Endeavor grant helped bring us together as a team and allowed us space and support to develop strategies. We held a workshop on campus and two members of the RTTP consortium came to join and support us. Our team continues to meet and to think through issues related to RTTP, [...] and we are currently working on plans to host an RTTP conference with a particular focus in the breakout sessions on questions of embodiment and resilience.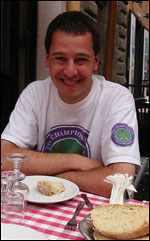 Professor Eric Orlin is a Roman historian whose primary interests center on the religious practices of the ancient world.  He focuses on how religious practice both shapes and reflects cultural identity, and on what the similarities and differences in practice across the ancient Mediterranean reveal about the peoples inhabiting that world.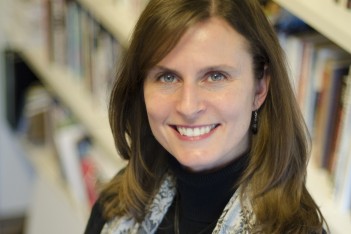 Professor Diane Kelley has been a member of the French team at Puget Sound since 1999. Ever since, she has enjoyed bringing her enthusiasm for French language, culture and in particular early modern French literature to the classroom.  She gets to teach everything from beginning and intermediate French language classes to courses on French culture to senior-level literature seminars.