Twentieth Annual Faculty Institute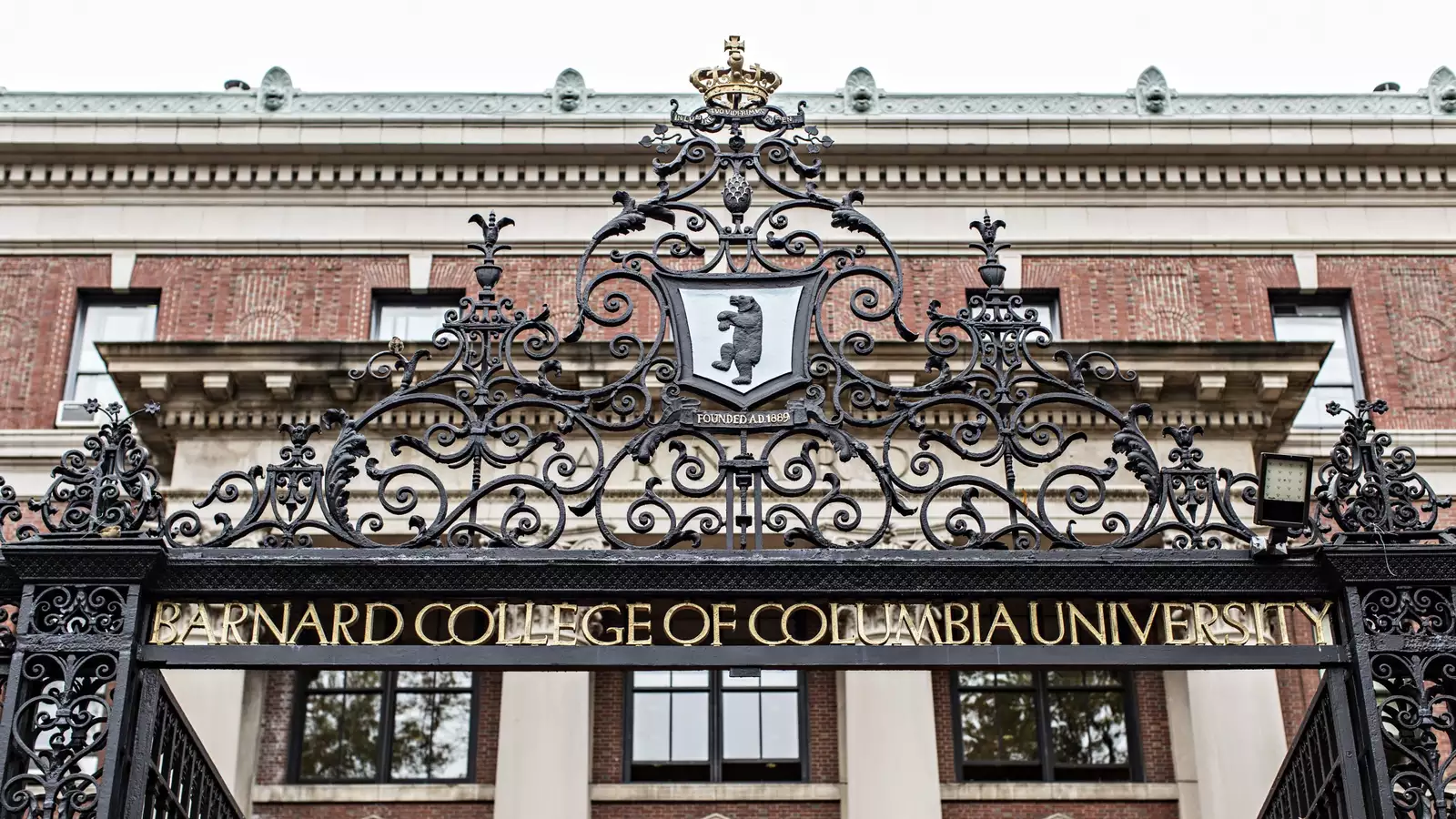 Twentieth Annual Faculty Institute at Barnard College
ATTENTION: Due to the COVID-19 pandemic, the Executive Committee of the Reacting Consortium Board has made the difficult decision to cancel the Twentieth Annual Faculty Institute. Please stay tuned for further communication regarding registration refunds and future online meeting options in lieu of this event.
Twentieth Annual Faculty Institute
June 11-14, 2020 | Barnard College | New York, NY
The Reacting Consortium announces its 20th Annual Institute at Barnard College. Join the over 200 professors and administrators from throughout the world who, over four days, gather and immerse themselves in this highest of high-impact pedagogies. The institute program features the following games in two-day workshops:
Thursday-Friday
Saturday-Sunday
Individuals with Disabilities Education Act (IDEA), 1990
The program also includes a series of concurrent sessions where participants engage in discussions about the RTTP pedagogy, game management, and undergraduate education more generally.
To navigate this webpage, click the header links on the column to the left.
Featured Games, Thursday-Friday
Gamemaster: John Moser
In Europe on the Brink, 1914: The July Crisis, students portray political and military leaders of the European powers, and must decide how their governments will respond to the assassination of Archduke Franz Ferdinand, the heir to the throne of Austria-Hungary. In that capacity they will decide within their factions whether the crisis can be settled peacefully; if not, whether they will enter the war. Players' decisions will be influenced by historical works by writers such as Francois de Fenelon, Emer de Vattel, and Richard Cobden.
Game author: John Moser
Gamemaster: TBA
Frederick Douglass asks students to confront an explosive question: How, in a nation founded on ideas of equal rights and freedom, could the institution of slavery become so entrenched and long-lasting? How was slavery justified, and how was it criticized? At a literary forum, students consider the newly-published "Narrative of Frederick Douglass" and hold a hearing on John C. Calhoun's view of slavery as a "positive good." Finally, players address the US Constitution, its original protections of the slaveholders' power, and the central question: Are Americans more beholden to the Constitution, or to some "higher law"?
Game author: Mark Higbee, James Brewer Stewart
Gamemasters: Jonathan Truitt & Stephany Slaughter
Mexico In Revolution takes place in Mexico City, in 1912. It explores the conflict between President Francisco Madero (who rose to power in the 1910-1911 revolution, exiling former president Porfiro Diaz) and his former ally Pascual Orozco. Players will grapple with socio-political ideologies such as Comtian Positivism, Social Darwinism, Agrarianism, Anarchism, Social Catholicism, Feminism, and Liberalism.
Game authors: Jonathan Truitt, Stephany Slaughter
Gamemaster: Louise Williams
Rage Against the Machine is set in the period of wage crisis, class conflict, and rapid technological change in Manchester, England during the early Industrial Revolution. Players debate about industrialization, unemployment, labor exploitation and the impact of technology, drawing from key historical texts by Adam Smith, David Ricardo, and Robert Owen.
Game authors: Brendan Palla, Megan Squire, Louise Williams
Gamemaster: Mark C. Carnes
In Athens, the classroom is transformed into Athens in 403 BCE. In the wake of Athenian military defeat and rebellion, advocates of democracy have reopened the Assembly, but stability remains elusive. As members of the Assembly, players must contend with divisive issues like citizenship, elections, re-militarization, and dissent.
Game authors: Josiah Ober, Naomi J. Norman, Mark C. Carnes
Gamemaster: Tony Crider
In The Trial of Galileo the new science, as brilliantly propounded by Galileo Galilei, collides with the elegant cosmology of Aristotle, Aquinas, and medieval Scholasticism. The game is set in Rome in the early decades of the seventeenth century. Most of the debates occur within the Holy Office, the arm of the papacy that supervises the Roman Inquisition. At times action shifts to the palace of Prince Cesi, founder of the Society of the Lynx-Eyed, which promotes the new science, and to the lecture halls of the Jesuit Collegio Romano.
Game authors: Frederick Purnell, Jr., Mark C. Carnes, Michael S. Pettersen
Featured Games, Saturday-Sunday
Gamemaster: David E. Henderson
Climate Change in Copenhagen, 2009 covers the negotiations at the Conference of Parties 15 meeting that was attended by a large number of national leaders. The game also includes representatives of non-government organizations and the press. Students wrestle with the need to work within conflicting limits set by their governments.
Game authors: David E. Henderson, Susan K. Henderson
Gamemaster: Bill Offutt
The Fate of John Brown is set at a fictitious conference, called to debate whether violent abolitionist leader John Brown should be executed. Most importantly, this game engages students with the nation's gravest existential crisis, revolving around the place of slavery in America's future. The issues faced then have their parallels now: when is the use of violence for political purposes justified (if ever)? When law collides with a moral code (a higher law), which should be obeyed? Can a political system riven by seemingly irreconcilable conflicts and divisions survive?
Game author: Bill Offutt
Gamemaster: Mary Jane Treacy
Greenwich Village, 1913 immerses students into the radical possibilities unlocked by the modern age. In this game, the classroom is transformed into Greenwich Village in 1913, where rebellious "free spirits" gather. Exposed to ideas like woman suffrage, socialism, birth control, and anarchism, students experiment with forms of political participation and bohemian self-discovery.
Game author: Mary Jane Treacy
Gamemasters: Laura Kieran & Sarah Jin Wong
The Individuals with Disabilities Education Act of 1990 treats the first major reauthorization of the Education for All Handicapped Children Act of 1975 (PL 94-142). The Education for All Handicapped Children Act was the first step in providing students with disabilities access to a public education. But between 1975 and 1990 there were multiple lawsuits as school districts attempted to meet the new mandates without adequate funding. While the IDEA bill is an opportunity to address the issues with PL 94-142, the opponents of the bill question the cost, constitutionality, and viability of the legislation. Legal, social, and historical contexts for this civil rights game are explored as players attempt to improve or kill this bill.
Game authors: Laura Kieran, Sarah Jin Wong
Gamemaster: Maureen Vissat
This game considers the question: What is Art? Students will debate principles of artistic design in the context of the revolutionary changes that began shaking the French art world in 1888-89. Images from the 1888 Salon and the tumultuous year that followed provide some of the "texts" that form the intellectual heart of every Reacting game. Students must read these images and use them as the basis of their positions. In addition to these visual texts, students will read art criticism from the period, which will help to form the basis of their own presentations in favor of one art style over another. These discussions are complicated and enriched by secondary debates over the economics of art, the rise of independent art dealers, and the government's role as a patron of the arts.
Game authors: Gretchen K. McKay, Nicolas W. Proctor, Michael A. Marlais
Gamemaster: Jace Weaver
Red Clay, 1835: Cherokee Removal and the Meaning of Sovereignty envelops students in the treaty negotiations between the Cherokee National Council and representatives of the United States at Red Clay, Tennessee. As pressure mounts on the Cherokee to accept treaty terms, students must confront issues such as nationhood, westward expansion, and cultural change.
Game authors: Jace Weaver, Laura Adams Weaver
Gamemaster: Emily Fisher Gray
Wrestling with the Reformation takes place in the City Council of Augsburg, a free imperial city caught between demands for religious reform and a Holy Roman Emperor who is intent to squash dissent. As members of the Council, players balance the demands of the citizens and the Emperor, while considering the implications of Reformed positions for the city's military defense, economic growth, and spiritual purity.
Game author: Emily Fisher Gray
Concurrent Sessions
Call for Proposals
DEADLINE: APRIL 1, 2020
The Annual Institute program includes a series of standing sessions sponsored by the Reacting Consortium Board. Topics to be addressed at the 2020 institute include:
The Classroom Experience: RTTP According to Students*

The Art of Teaching in the RTTP Classroom: A Roundtable Discussion*

The Path to Publication**
*   Recommended for participants new to RTTP
** Recommended for experienced RTTP instructors only
We also invite individual faculty and/or teams to share their experiences with RTTP at the institute by submitting a concurrent session proposal. We encourage proposals that reflect the variety of ways individual instructors or programs are using/tailoring RTTP games to achieve specific outcomes for their institutions, to engage faculty, to rejuvenate teaching and learning, or to develop/revise new curricular programs in a variety of disciplines.
(Please note: All session facilitators at the institute will be responsible for the appropriate registration fees, travel, and lodging expenses.)
For the full CFP, including submission instructions, please click here.
Lodging
Room Rates and Availability
Guest housing is available to registered participants in a campus residence hall, which is within easy walking distance from the sites of all institute activities (click here to view a campus map).
During online registration, participants can reserve a single-occupancy room for a nightly rate of $95.00, a double-occupancy room shared with another conferee for a nightly rate of $75.00, or a double-occupancy room for a participant and his/her guest for a nightly rate of $150.00.

All rooms are furnished with either one or two twin beds, desks, and wardrobes. Linens, air conditioning, and a high-speed internet connection will be provided in the rooms, but furnishings are otherwise minimal. Guests have access to shared bathroom facilities located in the corridors of the residence hall; there are no private baths. All rooms are non-smoking. Minors under the age of 18 are not permitted as guests in the residence halls. Wheelchair accessible rooms are available upon request. Please email reacting@barnard.edu for more information about accessible rooms.
Rooms will be available for occupancy starting at 4pm on Wednesday, June 11, and guest are expected to check out by 10 am on the day of their departure.
Changes, Cancellations, and Payments
Barnard College requires advanced notice of any changes/cancellations to guest room reservations. No refunds (full or partial) will be processed after May 11, 2020. Participants paying by check should be sure to include the total lodging charges when they remit payment for registration fees. Participants paying by credit card will be charged at the time of registration. Guests will not be permitted access to their rooms until payment is received in full.
Alternative Accommodations
Participants wishing to stay off campus may make their own lodging arrangements. For more information on area hotels, restaurants, and parking garages, please see Barnard's Visitors page.
Registration Rates and Policies
The Reacting Consortium Board, in its sole and absolute discretion, reserves the right to bar any person from the Reacting Faculty Lounge on Facebook and from participation in any RTTP event, including, but not limited to, the annual Summer Institute at Barnard College.
Reacting Consortium Members
Members (institutional or individual) in good standing for 2020 are eligible to register at the member rate. To find out more about membership, click here. If you are unsure whether your membership is active, please check our list of member institutions or email Maddie Provo at mprovo@barnard.edu.
If you're an Individual Member of the Consortium, please use the email address associated with your membership, or enter the membership ID number from your confirmation message, in order to secure the discounted rate.
If your school is an Institutional Member, please contact the administrator who signed up for the membership for your institution's membership ID. With that number, you will be given the discounted rate.
If you have questions, or any issues ascertaining your institution's membership ID number, please contact reacting@barnard.edu.
Graduate Students/TAs
Each institution may send up to two graduate students or TAs to the Annual Institute for a reduced rate. If your institution would like to send more than two graduate students, they must register as "Faculty/Administrator from all other institutions."
Barnard Professors
Barnard College professors have a different registration process. If you would like to register and are a Barnard professor, please email reacting@barnard.edu.
Registration Rates
|   | Register by March 15 | Register by April 30 | Register after April 30 |
| --- | --- | --- | --- |
| Consortium Member Rates: Faculty/Administrator | $525 | $550 | $600 |
| Non-Member Rates: Faculty/Administrator | $675 | $700 | $750 |
| Graduate Student/TA Rates (Limit 2 per institution; additional students may register at rates above) | $475 | $525 | $550 |
Other Fees
Barnard College also offers guest accommodations for participants in a campus residence hall. Participants can reserve their rooms during online registration at a rate of $75/night for double occupancy, or $95/night for single occupancy. If participants would like to bring a guest who will not be attending the conference, housing for the participant and the guest will be $150/night. For additional information, please refer to the Lodging page.
Payment Deadlines
Credit card payments will be processed live during online registration. All payments made by check or purchase order must be postmarked within 14 days of the registration deadlines above for the corresponding rates to apply. Institute materials will not be shipped until payment is received in full.
Changes and Cancellations
Registrations are transferable within an institution up to two weeks before the event. Refunds will be provided for cancellations received in writing or via e-mail to reacting@barnard.edu by May 11, 2020; a $50.00 processing fee will be deducted. After May 11, no refunds (full or partial) will be made for cancellations of registration or lodging reservations.
Registration Information
If you are registering on behalf of others, you will need the following information for each registrant:
Email
Whether or not they are a Reacting Consortium Member or grad student
Full Name
Preferred First Name (as it would appear on a badge)
Job Title, including Department
Institution/Organization
Work Phone
Cell Phone (optional)
Date of Birth
Gender and Preferred Pronouns
Emergency Contact Name & Phone
Areas of Academic Interest
Mailing Address (where materials can be sent/retrieved AFTER mid-May)
Which days and workshops they plan to attend
Dietary Restrictions
If they are new to RTTP
If they will need lodging for the conference, and if so, for which nights (@
~$75/night/person)
If they would like a fitness pass to the campus gym (@$25)
Payment method (credit card or check; institutional or personal)